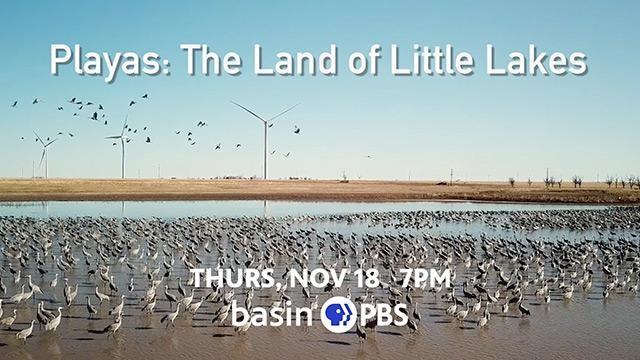 Presented by Basin PBS and produced by the I-20 Wildlife Preserve, Playa: The Land of Little Lakes is about playa lakes and their vital role as a recharge feature of the Ogallala aquifer. An examination of these treasured wetlands reveals the diverse community leading the efforts in restoration and conservation. Interviews with top researchers from Texas Tech, Oklahoma State, and Kansas State will consider the ephemeral nature of the playas, the critical habitat they provide for wildlife and the ecosystem services they provide.
MAIN STREET UNPLUGGED YULETIDE - DECEMBER 16 AT 7PM
Join us for the 3rd annual Main Street Unplugged Yuletide concert. Recorded live at the Anwar Family Studio at Basin PBS featuring local talent performing your favorite holiday music. Share the season with Basin PBS.