Showcase

PERMIAN BASIN GIVES | TUES MAY 17 | 7PM

Tune-in this Tuesday, May 17 at 7pm for a unique opportunity to support the non-profits of the Permian Basin - like Basin PBS!

Not only do we bring you the live telethon, but we are also on the list of non-profits who need your support. Your generosity helps continue to bring educational and local content to our Permian Basin communities, on and off the air. From programs like One Question with Becky Ferguson to our Back to School Festival in August.

HOW IT WORKS:
Visit www.permianbasingives.org
Scroll until you see the Basin PBS and click to make your donation

PermianBasinGives.org

THANK YOU SPONSORS, UNDERWRITERS, DONORS & GUESTS!

Basin PBS can't thank everyone enough for their support and for helping to make Main Street Live 2022 such a success! Let's do it again next year! #MSL2023

BIG BEND: THE WILD FRONTIER OF TEXAS | WED MAY 18 | 7pm

Witness the wildlife and serene beauty of America's Wild West.

watch preview

ONE QUESTION featuring CHRIS WESTFALL | THURS MAY 26 | 7PM

The business life can be tough. Deadlines. Relationships. Expectations. Conflict. Challenges are everywhere. So says Author, Speaker, and business coach Chris Westfall. When it looks like life, career, communication, and everything else is breaking down, it's time to break free, he says. How can we make our lives easier? Chris Westfall has answers.

We're here to keep you company, with Basin PBS Passport

The added member benefit of extended on-demand programming

Learn More & Get Passport Now!

REQUEST PBS KIDS 24/7 ON BASIN PBS!

On antenna, rescan to get the channel. On cable or satellite, call your provider to request the channel. Channel 36.2, or SUDDENLINK channel 145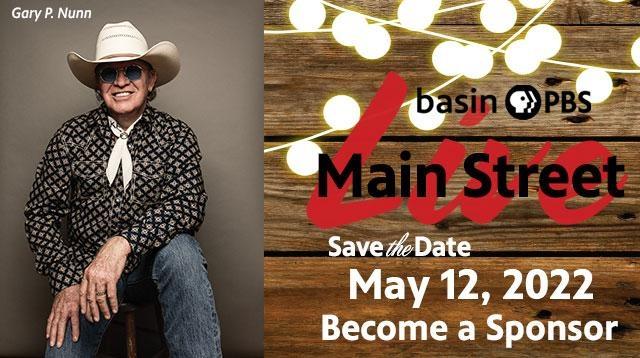 Take a look at how you can become a Main Street Live 2022 Sponsor!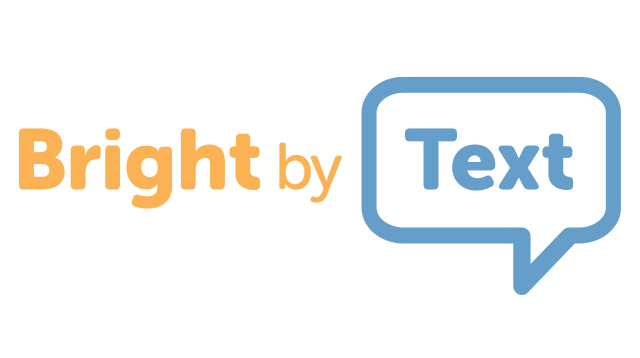 Sign up & receive texts messages, targeted to your child's age & include info on child development, language, early literacy, healthy & safety, behavior & more!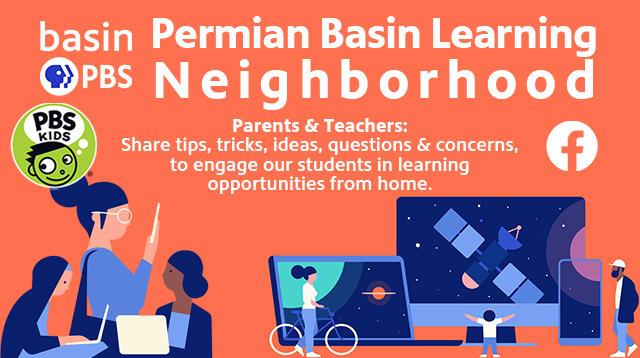 The Permian Basin Learning Neighborhood! A place for parents & teachers to share ideas and more!