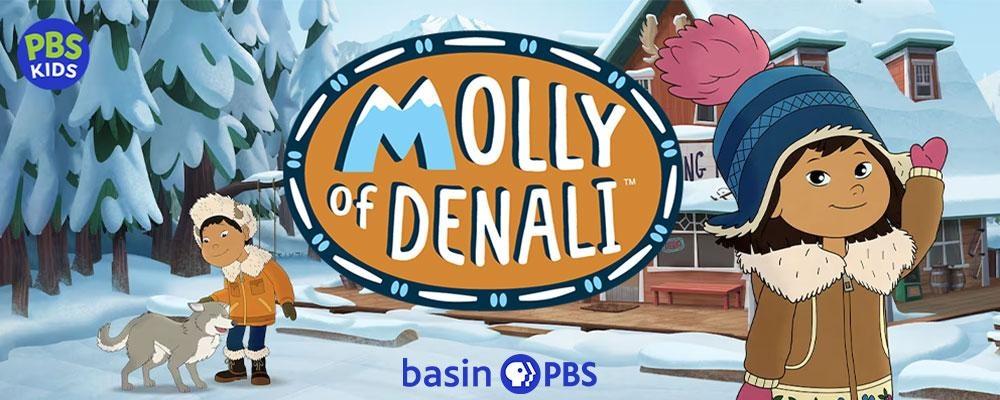 Visit the Basin PBS Ready to Learn Education Collection
Map Out Your Next Adventure with Molly of Denali
Join Molly, an Alaska Native girl, her dog Suki, and friends Tooey and Trini on their adventures in epically beautiful Alaska. Along the way, Molly's life is enhanced, kept on track, and flat-out saved by maps, guidebooks, websites, weather reports, and more. Encourage kids to explore their reading and literacy skills as they sled into fun with Molly and her adventurers!
Suitable for children ages 4-8 years old
Grow a veggie garden with Molly and Trini as they prepare for the Alaska State Fair:
Veggiezilla!
Download the app and play interactive games designed to learn about Alaskan culture and nature:
Molly of Denali App
Create and play with puppets of Molly, her family, and friends (available in Spanish):
Storytime Stick Puppets
Help Molly, Tooey, and Trini assemble their dog team (available in Spanish):
Make a Dog Sled Adventure Playset
You can find additional Molly of Denali games, videos and activities at pbskids.org/molly
More FREE games and episodes for on-the-go content:
PBS KIDS Games App
PBS KIDS Video App
Check back in December for a new educational fun pick!